Upgrade your existing GS1 identities with the new GS1 Digital Link standard and use GoodsTag's Resolver to provide richer product information and personalised services for your partners and customers.
Our Digital Link Resolver supports all GS1 standards
(GTIN, LGTIN, SGTIN, GRAI, GLN, GIAI, SSCC)

Adds a URL to your existing GS1 Identities
The new GS1 Digital Link provides a global standardized URL syntax to provide and share any product information within your organization, with your partners and  with your consumers.
Custom redirect domains can also be used as prefixes, for example, yourdomain.qr/01/123…
Powerful product content classification
Digital Link provides "Link Types" which help categorise information about your products e.g. Ingredients Information or Quick Start Guide.
Dynamic information flow
The GS1 Digital Link allows your users, in conjunction with the proper resolving service, to access the right product information at the right time in the right language.
How can GS1 Digital Link help my business?
With the new GS1 Digital Link, GoodsTag turns any physical product into a unique communication channel – for brands, manufacturers and retailers – and connects your company with every single consumer.
With the GoodsTag Smart Products platform, you can provide the right product information & services to the right person at the right moment. Together with your partners and customers you can make your product part of a smart and sustainable ecosystem.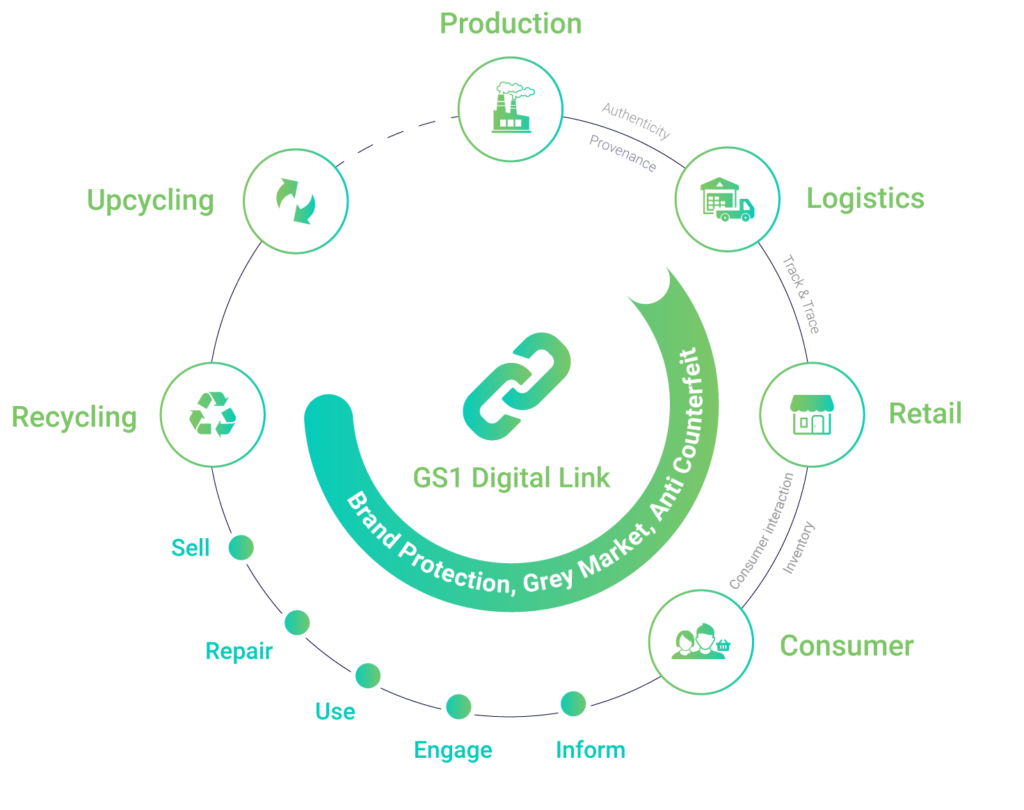 Collect manufacturing and supply chain data on batch and item level and gain real time transparency for you and your consumers
Stock numbers can be updated in real time simply and easily to ensure that you can keep up with consumer demand wherever it is
Provide rich product information and personalised pre and post sale experiences to your consumers directly on their smartphone using GS1 Digital Link QR codes
Analyse GDPR compliant engagement analytics to learn how more about your customers so that you can better meet their needs
Offer recycling instructions and the nearest recycling locations so that you and your consumers continue to contribute to the circular economy
Manage and process customer returns at any of your store locations.
Provide repair guidance and nearest authorised repair centres to extend the life time and value of your products.
Provide a rental service using real time stock numbers which gives you the overview of where your rentals are and personalised rental instructions which guides your consumers on what to do, how long is left and easy options to extend the rental period if needed
GS1 Digital Link benefits enabled by GoodsTag's Resolver
Migration to 2D barcodes: start with the GS1 Digital Link Resolver
The good old barcode can no longer keep up with the growing demands – therefore industry has identified 2D barcodes as the logical successor.
2D codes are capable to meet increasing supply chain requirements and evolving consumer needs for greater product information, transparency, traceability, and authentication in just one code.
Industry has set a date to make the transition to accepting 2D barcodes at point-of-sale – referred to as Sunrise 2027.
Start your journey now. The already running GS1 Digital Link Resolver powered by GoodsTag, enables you to easily create Digital Link QR-Codes and delight your consumers with context-depended information along the entire product lifecycle.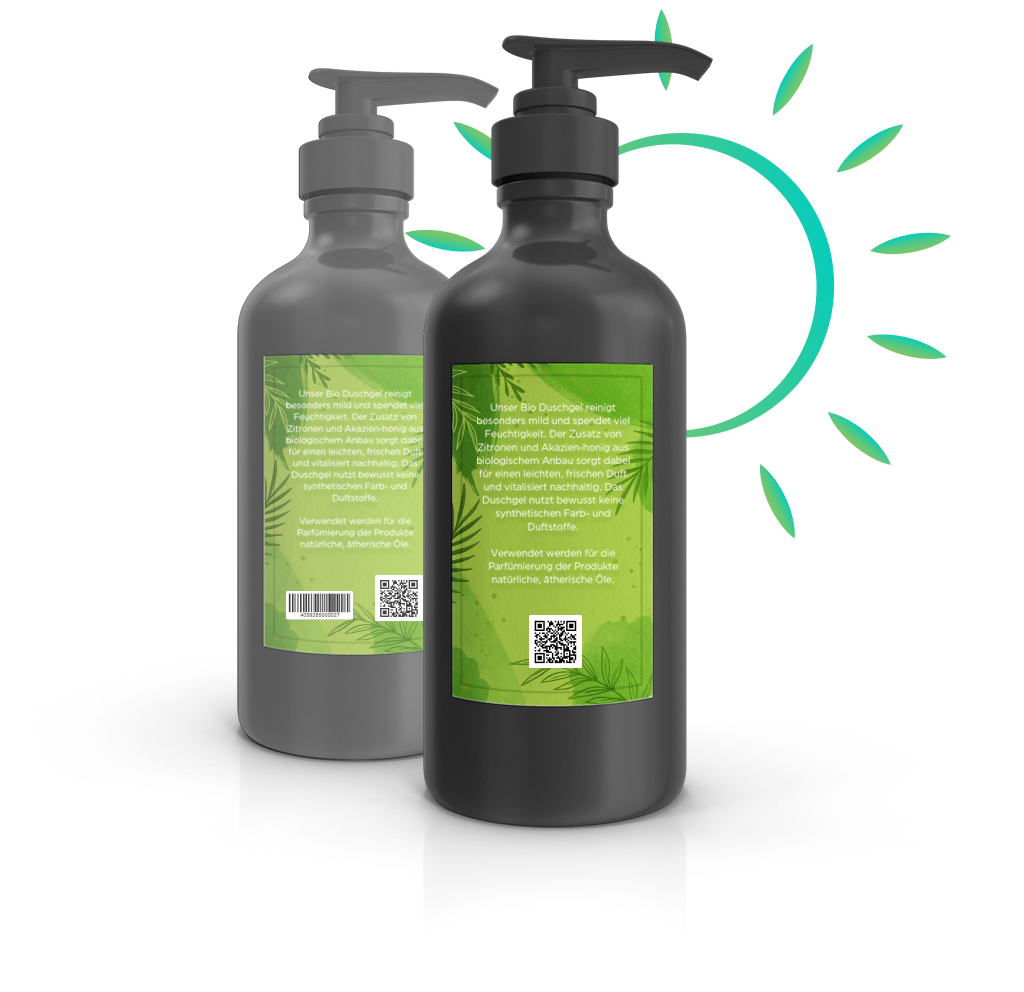 GS1 Digital Link & Digital Product Pass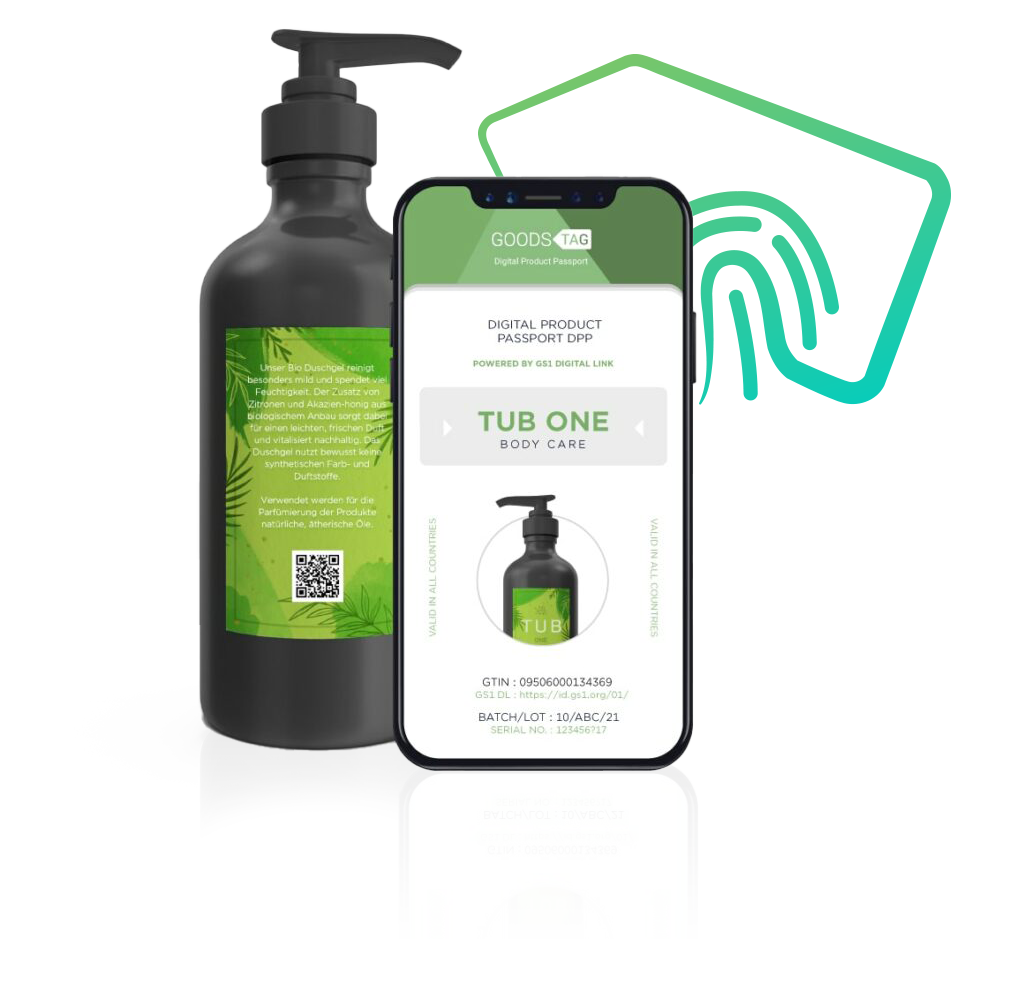 In March 2022 the European Commission proposed the Digital Product Pass regulation under the framework of the EU Green Deal. Using GS1 Digital Link and GoodsTag Digital Twin technologies you will be best placed to be fully compliant with the upcoming regulation:
Internationally recognised unique identifiers for products, operators and facilities
Information based on open standards with interoperable format, machine-readable, structured, and searchable.
Follow the tracing of the actors and manufacturing facilities related to that product
Facilitate the verification of product compliance
Frequently Asked Questions
Yes. Digital link works in addition to those identities by simply adding a url in front of them to make them web accessible.
Yes. Our solution supports the use of first party domains/ URLs as a prefix for digital link identities like for example yourbrand.qr.com/01/123…
No. Digital link gives your GS1 IDs a URL. That URL can then be used in a variety of ways including QR code, Data matrix, NFC and/or RFID chips.
You can also mix and match, using the same GS1 digital link ID in an RFID chip to capture logistics data and then as a QR code to provide end consumer experiences.
GS1 Digital Link classifies information as "Link Types". There are currently 47 different link types, an extensive list is available here.
Some examples are Product Information, Sustainability Information or Recall information.
No. GS1 Digital Link can be implemented at your own pace.
We recommend to start small with adding a link to your existing product pages using a GS1 Digital Link QR code and then scale up more complex cases such as capturing logistics data and making it available to end consumers.
No, but it does support additional apps in case that is needed.
How can I get started?
Contact us and let's talk about how GS1 Digital Link can future proof your products!