Smart Products Platform & Services 
Our Smart Products Platform gives you everything you need to empower your product journey towards a circular economy. Get access to our entire software suite or select individual modules that fit your use case – B2B or B2C.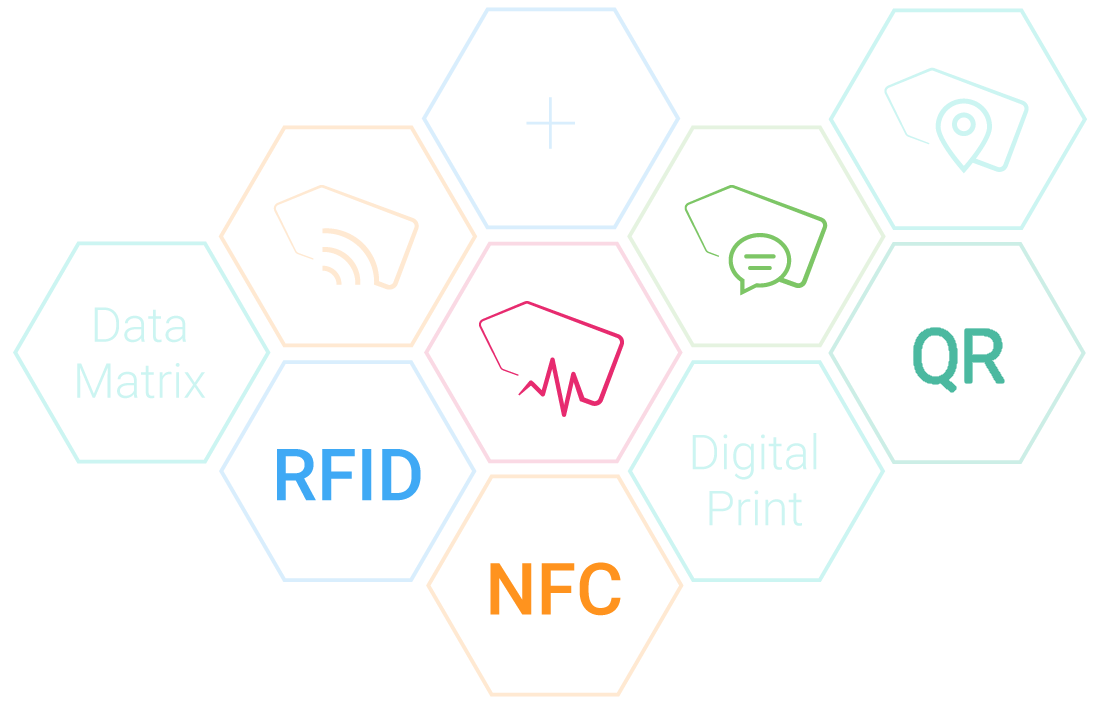 Provide contextual use cases at the right moment to the right person at every step of the product journey.
PLATFORM MANAGER
The GoodsTag Platform Manager is the centralized, cloud-based control center for your digital product lifecycle. Encode and print any kind of smart labels on your products and packaging. Control and manage your tagged products worldwide with unique IDs. Define and manage roles and permissions for your entire whole IoT ecosystem, and configure data access and analytics. Manage all your RFID devices across production, logistics, or sales locations. Deploy contextualized customer experiences, both pre- and post-sale, and receive real time insights on product activity from the macro to micro level.
Orchestrate and analyze your IoT ecosystem in all aspects of your product life cycles:
ID encoding- and label print management (RFID-UHF, RFID-NFC, QR-Code etc.)
Device management
Product event and location management
Smart services and platform management
KPI management on product activity across the entire platform
Extensive integration of third party systems and best in class partners via APIs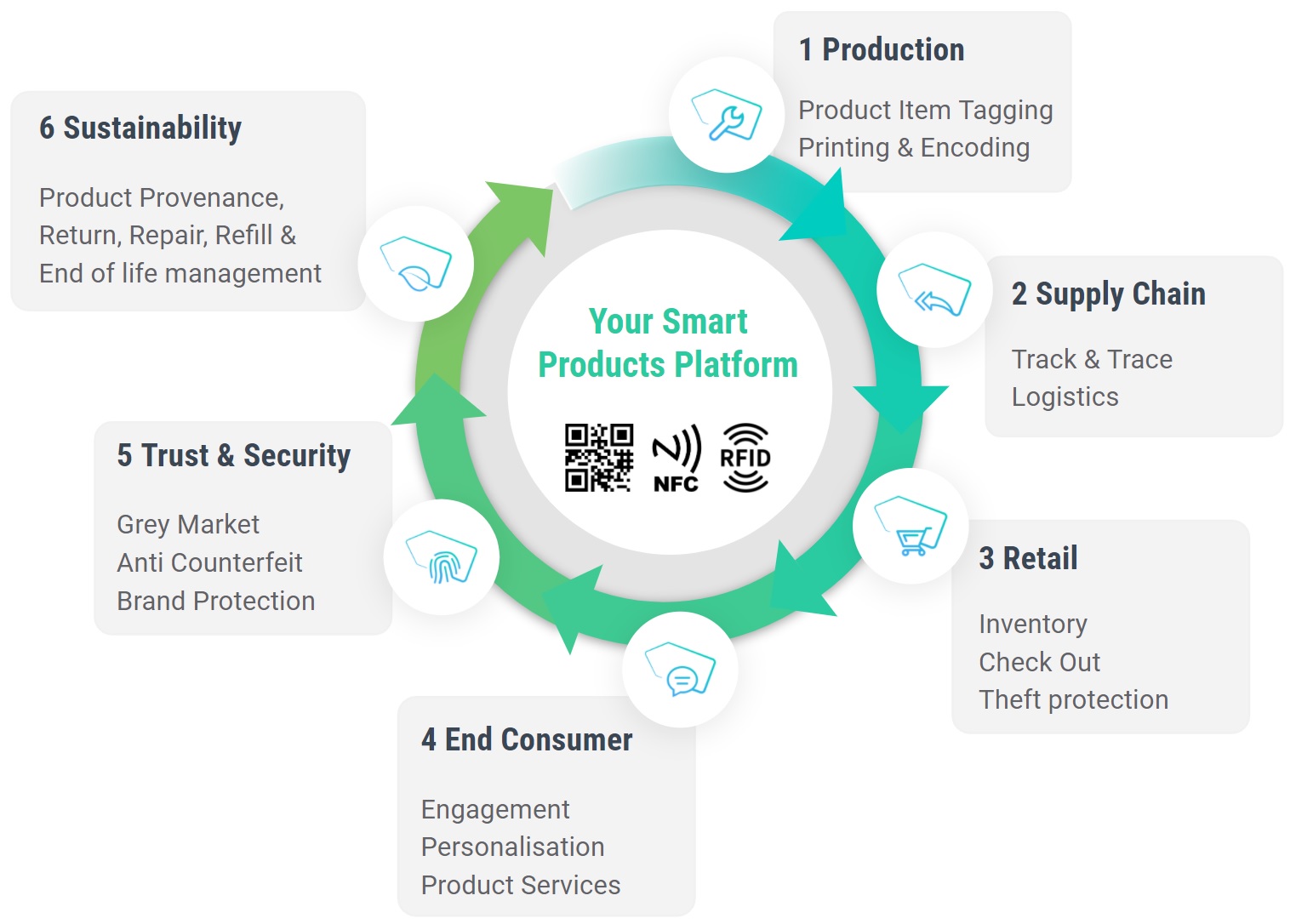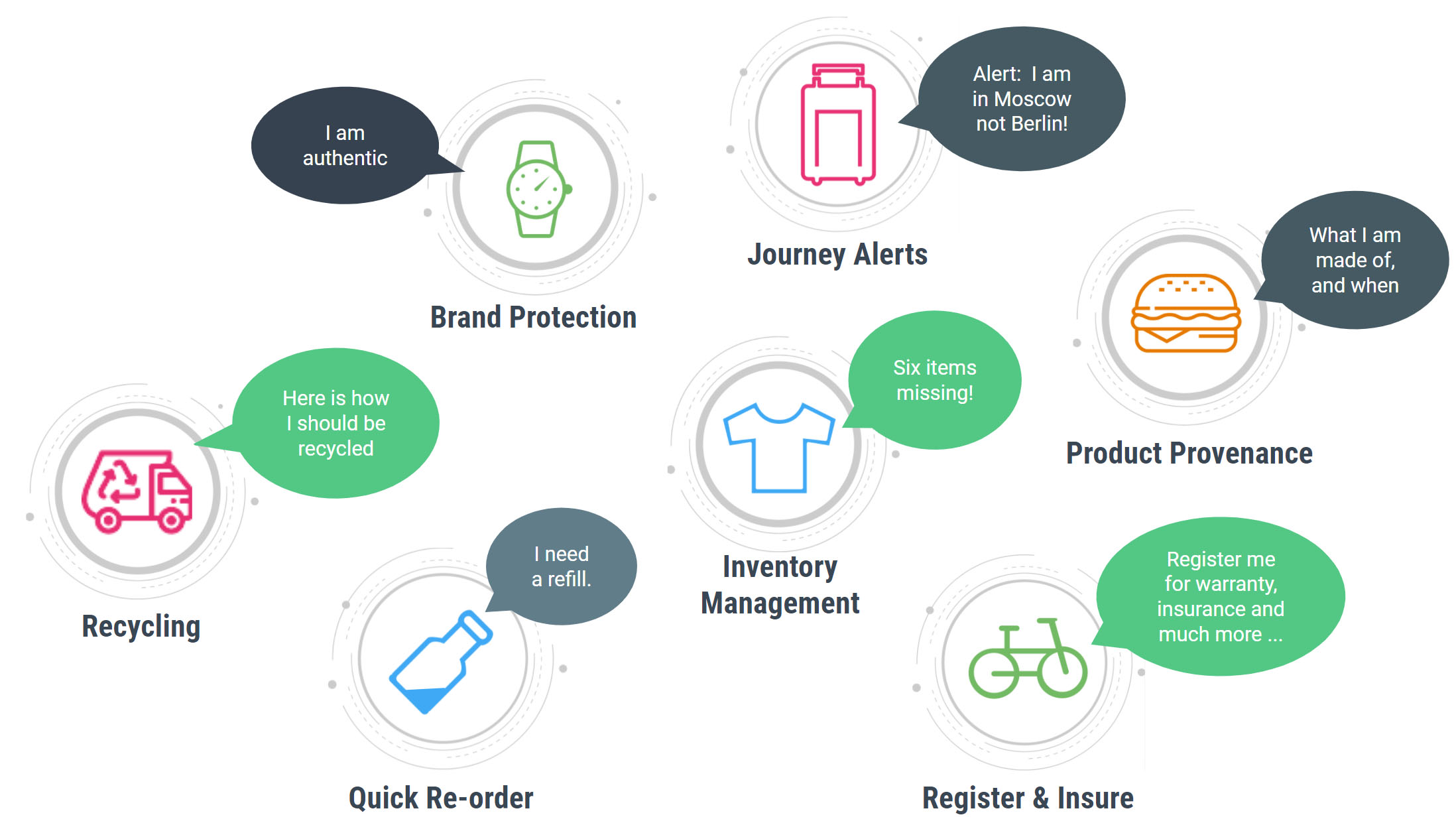 Pre & After sales Consumer engagement
Create authentic brand experiences and engage customers in store & after sales. Integrate our state-of-the-art brand protection solution and provide trustful personalized services.
CONSUMER APP
Connect to customers directly via their smartphone, and enable completely new ways to delight, inform, and reassure. Provide failsafe brand authentication for your products — worldwide, and in real time. Support purchase decisions at point-of-sale with contextualized supplementary product information, personalized discounts, prizes, and recommendations. Enable instant product registration, warranty, insurance and membership programs. Simplify refills, repairs, and recycling. And discover new possibilities for upselling and marketing.
The GoodsTag Consumer App is available as a browser-based or native app, stand-alone or integrated into your existing brand app architecture.
Consumer App smart product services include:
Global product authentication
Interactive information about components, ingredients, sources, and usage
Product registration for warranty, insurance, and customer services
Product-based access to incentives, programs, and events
Recommendations and sharing
Reordering, refilling, repairing, and recycling
Benefit from entirely new product-related data points around each product item
Understand and optimize your product journeys and life cycles end-to-end
Understand target and gray market behavior
Analyse mobile conversion, engagement, and retention rates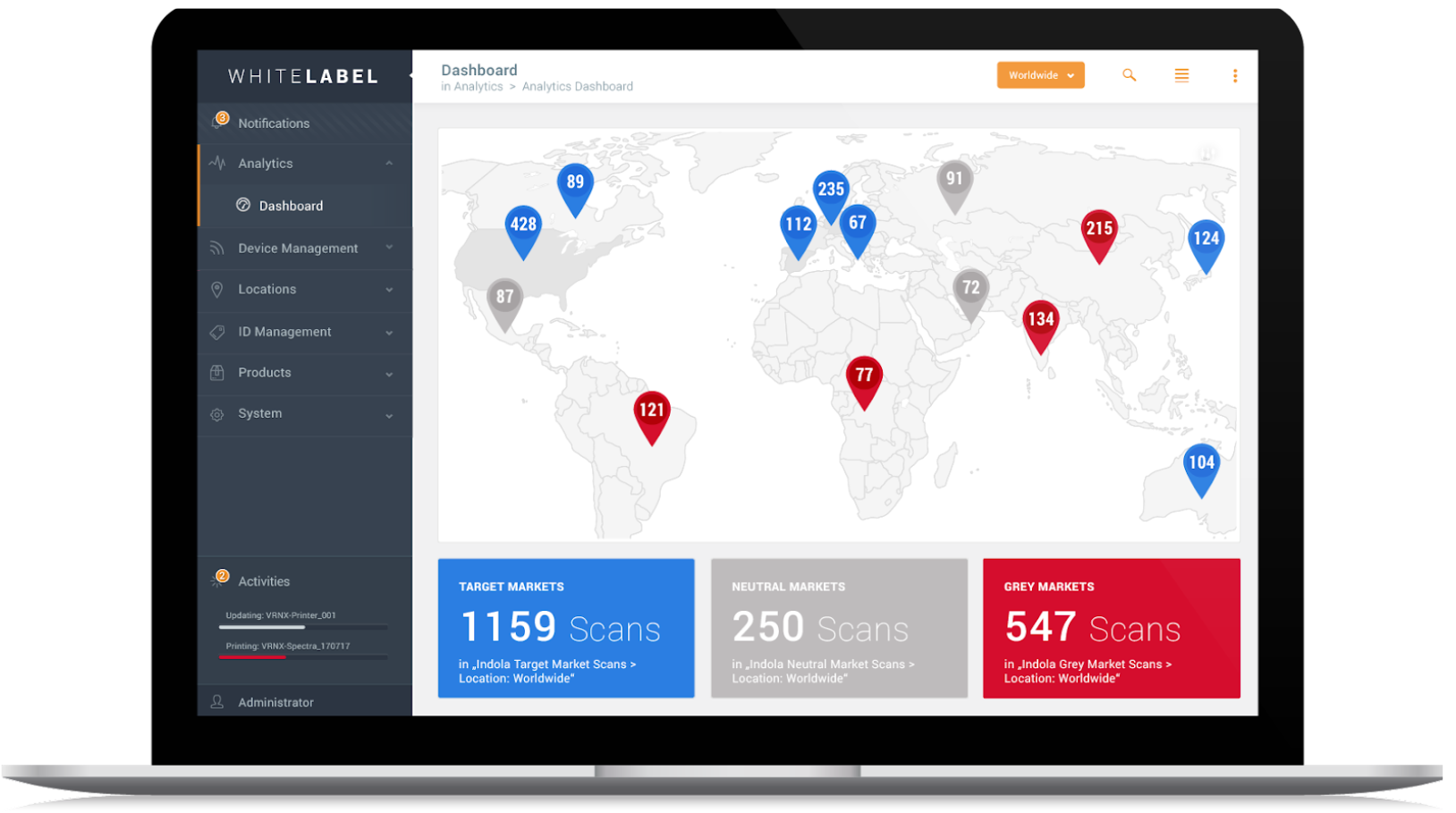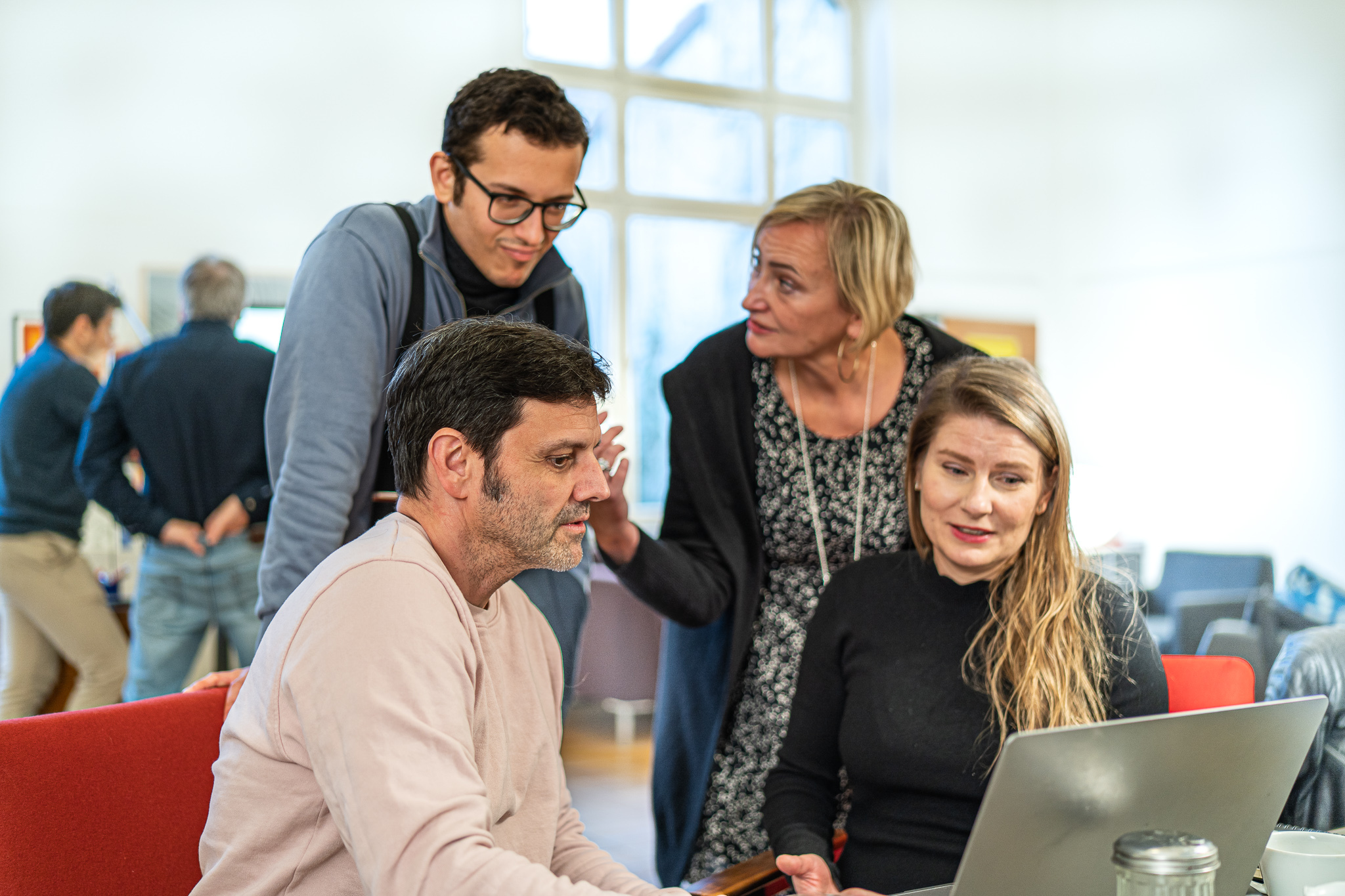 On the road to a smart product future you need a team of professionals that can assist you every step of the way. Whether for B2B or B2C, we have built customised solutions for enterprise customers across a variety of industries and our Smart Product Services Platform is used by major global brands today. Our main goal? Making sure our customers are satisfied. Contact us and learn how we can help your business.
CONSULTING
Get the advice and technology you need to set up your smarts products ecosystem. Smart products range from FMCG to luxury products to pharmaceuticals to virtual products. We help customers by showing how smart products can benefit their business and eliminate the pain points that are hindering the growth of their business. Our team works agile and we are technology- and solution-agnostic. Customers also benefit from our international partner network. After an initial call and/or meeting, we prepare an agenda and make an offer for a one day kick-off workshop. We will discuss with you the benefits of our Smart Product Services Platform (SPSP) and go through a variety of relevant use cases. We will also prepare a potential roadmap including an estimate of the required resources to set up, manage, and analyse your smart products ecosystem. In particular, we will:
show how to set up, manage, and analyse your smart products ecosystem quickly
give you an overview of the technical capabilities of our SaaS-platform
go through your entire product life cycle and discuss pain points
discuss a variety of use cases and show possible solutions
walk through direct mobile marketing opportunities that will have an immediate impact on your ROI
create a roadmap including an estimate of the required resources
Learn about our API-first approach
We make the integration as simple as possible with our GoodsTag API.
Please contact us for more details.